The LoneStar Light
December, 1999

The Book
Welcome readers in Texas!
Published by the Lone Star IUA for its members


December 31, 1999 --------------------------------------Volume 7 Number 4
Letter From The Editor
I'm sure you are as impressed with the news from the Urantia Foundation as I am. To think that when the present translations in progress are finished, 64% of the world's population will have access to The Urantia Book is mind boggling. There is a lot of activity going on with various groups across the world--meetings, seminars etc.. You will read reports of a few meetings in this newsletter. It's apparent that if you want to meet with other readers, there is ample opportunity to do that.

For some, groups and associations are not necessary or desirable, and that's okay, too. We Urantia Book readers are by nature independent thinkers, and we follow our own courses. Because we haven't heard from some of you in years, we don't know if you want to maintain your membership in the Lone Star IUA. We are updating our mailing list, so let us hear from you soon.

Some of you may just prefer to access this publication via our website. Please send that request to me at smlcpa@txcyber.com and I'll delete you from the snail mail list.

I'm presently reading about Jesus' third preaching tour. Over and over again, I'm struck with the fact that even face to face with him, some people failed to recognize his true identity. I've often wondered what I would have done. Would I have dismissed Jesus as that carpenter from Nazareth, or perceived him as the son of God?

I think we're facing a similar test of faith today. The question is: Do we see The Urantia Book as just another great inspirational text or recognize it as the fifth epochal revelation?

If we believe The Urantia Book is what it purports to be, we must do all we can to support its dissemination. All of our officers in the Lone Star Association have made that kind of commitment. Their dedication is an inspiration. As we begin the next century, may each one of us find our way to serve in this great task.

Shellie Lyon

Letter From The President
This is an exciting time for us all as much progress has been made this year in our quest for the contented establishment of a solid foundation for the Lone Star International Urantia Association. Thanks to everyone for your hard work!

Our meeting in Dallas this year showed that all Urantia readers can join together to perpetuate the dissemination of The Urantia Book. It gives me great joy to see the eyes of truth seekers light up a room like it did in Dallas that day.

As we start the new year and millennium, I look forward to the challenge of making it all happen in Houston in 2000. As you know, I get notices of new readers from the Foundation. Many of them have been from the Houston area. After meeting other Houston readers and study group members at the Lone Star Roundup, I know we can organize a wonderful get together for next spring. We will need lots of help, and I know we can count on everyone to pitch in and make it a wonderful event. More on this event in the next issue.

The other big event will be the IUA International Conference in New York in early August. The USUA -- United States Urantia Association (of which the Lone Star Urantia Association is one of 22 members) will be hosting the event, so start saving your pennies.You will not want to miss this inspiring experience. You will be getting more information on this from the Urantia Foundation, but you should start planning to attend if you can. You will never forget it.

Hats off to Adrienne Jarnagin and everyone else involved in the 1999 Lone Star Roundup Conference in Kingsland. The time, energy and pure love that Adrienne put forth to make this happen in our own back yard is very inspiring. It's always wonderful to meet the many interesting and diverse people who come to share at these conferences. If you have not ever been, it's well worth the effort. Next year, we will have information if you want to attend this meeting.

As we move into the new millennium, we need to remind ourselves of our goal as an organization. Our main goal is to be a task oriented social and service organization that helps readers of The Urantia Book find study groups or establish their own groups. The Urantia Foundation is offering a great new program to give any study group a free book just for the asking. It's always good to have an extra book around for study, so please call the Foundation and request one.

I wish you all the very best for the new year. I know that the next 1000 years will be the best Urantia has ever seen.

Best wishes for the New Year.

Bruce Brown


1220 Meadow Lark Drive
Cedar Park, Texas 78613
512-335-1822

Letter From The Secretary
Dear Fellow Soldiers of the Circles,

This is being written (October 16, 1999) from Urantia Foundation Headquarters in Chicago. Suzanne Kelly-Ward and I are attending the coordinating committee meeting here and the task force meeting held quarterly. There are so many exciting things going on, it's difficult to begin, but here goes.

Translations
Seppo Kanerva reports all sorts of exciting things are happening. The Korean translation is complete and at the printers. It will be available by the end of October. There are more than 15 other translations in various stages of progress. The goal of having the book translated into the major languages of the world by 2030 appears to be possible, according to Seppo.

New Book and Dust Cover
We saw the new book and dust cover sample and you will like it when it comes out shortly. It should be ready in a few weeks.

The Internet University
Dorothy Elder reported on the Internet school semester just ended. It was a great success with over 100 students worldwide participating in the first course. What a powerful tool this may turn out to be. Soon to come are courses in Finnish, French and Spanish.

IUA Licensing
We have a new IUA chapter called the Kansas City IUA. You may or may not remember

Kansas and Missouri were licensed together, and now they have enough members in each chapter to have separate groups.
Estonia has been licensed and Russia will have an International Chapter next year.
Peru will not be long in coming on board.

50th Annivesary


The Urantia Foundation will have its 50th anniversary next year.
The scheduled celebration is due for January 11, 2000,
unless something happens to alter that.

Our coordinating committee meeting was well attended with some 15 members coming in from all parts of the country to meet with the trustees. We discussed our mutual problems and offered group suggestions on how we might solve some of them and work on others.

The growth of our young movement is steady and on a course that sometimes scares me to death. The challenges presented to keep up the readers services and handle the ever increasing volume of work is staggering. Great progress is being made in anticipating the growth and ramping up to handle it.

The Foundation continues to be placed in the position of having to defend the copyright and the marks by those who wish to destroy the copyright and throw the book into the public domain. The Declaration of Trust clearly offers no option other than defend those at all costs. All avenues are being explored, but it appears more litigation is what those in opposition to the Foundation have chosen. So be it. Those funds and time could be better diverted into useful channels. We have to do what we have to do.

Finally, the planning for the 50th year celebration at Thanksgiving Square in Dallas continues, and when the details are known, you will all be informed about them.

It is not too early for plans to begin on our own annual meeting for next year. It strikes me that someone or a committee should begin how to start the process. As the end of a millennium hurtles toward us, time will become more scarce than ever.

As you all may or may not know, Suzanne Kelly-Ward and this writer each chair subcommittees as members of the coordinating committee. Suzanne's area is study group formation and mine is public relations. Both offer unique challenges for us and you to participate in the growth and spreading of the teachings of our master.

Staff changes at 533 are occurring to better serve the rapidly growing needs of our worldwide reader community. Kathleen Swadling who has been on loan from the Australian office will be leaving December 7, to return to her home and family. Words cannot describe the job she has done. Two very competent people are being added to the staff to replace her. Those of you who are inclined might drop her a note at 533 Diversey to express your gratitude for her selfless devotion to this work. She will continue to work from the Australian office with her growing family of offices worldwide.

Tonia Boney, our Executive Director, continues to move forward in her efforts to improve the operation of our offices and has given of herself to this effort in a manner beyond description.

Finally, we should all call or write Cathy Jones, IUA Administrator, for the marvelous job she has done and is doing with the IUA national and local chapters. Her devotion and work make me feel really inadequate as a foot soldier in this army of the circles. My hat is off and my heart goes out to these three individuals who have sacrificed their personal lives to further this work. Dedication is inadequate to attempt to describe them. They are living examples of what a difference an individual can make in rendering service to pilgrims on their journey to doing the Father's will.
Report on the Lone Star Roundup 10/30/99
Lone Star IUA. was well represented at the Lone Star Roundup at Camp Buckner, near Marble Falls, Texas. Members Bruce Brown, Nancy Kidd, Bryan Snowden and Terry Coleman, who attends the Fredricksburg Study Group, were all there. There were about 50 people in attendance.

The theme of the conference, sponsored by the Fellowship, was: Your Thought Adjuster, the Real You. It was well organized, and like many such conferences, strayed at time from structured study to personal experience expressions. Those conducting the program acknowledged this and decided to alter their program to allow a free flow of information between those attending.

Several of the people in attendance were new students or students who had never attended a conference. They seemed to think the shared experiences were great. My own observation was how differently an IUA conference progresses along a predetermined path as opposed to the rather broad approach this meeting took. Not that one method is better than the other, just different.

My own effort at trying to understand the rapid growth of the Urantia dissemination was reinforced. We have a lot of new readers. This revelation is being discovered by a rapidly growing group of people on a worldwide basis and within our own country. Our one-on-one approach is right, and it is working. While there are many who would suggest our growth is not fast enough, my own perception is that it probably is as fast as it needs to be. In fact, it may be faster than we are presently equipped to handle it. Too much growth too quickly in our readership could be a recipe for disaster. Our current approach to spreading these teachings can and must be as nearly as possible patterned after Jesus' approach. Study his methods and follow suit.

Love to all in light and life.

Bryan Snowden

Letter From The Treasurer
The following excerpts were previously published in Newsflash, the Urantia newsletter.

Estimates put attendance close to 70 at the annual Lone Star IUA meeting June 26, 1999, at Euless, Texas. A great deal of gratitude is owed the Ward family for hosting the event. They hustled before, during and after, so the rest of us could visit and strengthen bonds in the Urantia community.

We were graced with the presence of readers from all over the nation. Members from the Oklahoma reader groups were present as well as Urantia Foundation Trustees, Richard Keeler and Gard Jameson, Executive Director Tonia Baney, and IUA Administrator, Cathy Jones.

Bruce Brown, our president, lead with an excellent presentation on the purpose and progress of the Texas Lone Star Urantia Association. Richard Keeler spoke about some of the trustees' global adventures in relation to dissemination activities. Gard Jameson, who is new to many of us, quickly won us over with his charming warmth as he related stories of amazing service and devotion from readers of all stripes. Tonia Baney spoke passionately about the progress of the book and the opportunities for service. Cathy Jones then fielded questions about the nature and purpose of the IUA. What a gift we have in these devoted souls who give their all for the Urantia movement.

We spent the rest of the day feasting, commingling and catching up with our brothers and sisters. It was fulfilling and satisfying. Thanks to everyone who spent time preparing all the delicious food.

The Lone Star IUA picked up three new members: Bob and Linda Buselli of Dallas, and Randy Parmley of Houston. A nominating committee was selected, Mary Michael of Houston, and Shellie Lyon of Franklin. The Treasurer's job was handed over to me from Bryan Snowden. Bryan has performed this job for five years. His service, seen and unseen, is greatly appreciated.

Unacknowledged but not unappreciated is Nancy Kidd who has taken responsibility for the lending library. Also thanks to Mary for setting up the Lone Star Light website.

The officers would like to thank everyone who took the time and effort to come to this gathering. Without a doubt, the Urantia movement is picking up momentum. The last time the Trustees visited, there were only about a dozen participants. We look forward to next year when we hope you will come again.

Until then, Michael's good blessings.

Financial Report Regarding Annual Dues
LSIUA has more than 16 dues paying members. Dues are $20/year and are collected July 1. Those of you submitting checks may not have seen them clear, as we are trying to set up a new bank account. Fret not, your dues have been marked paid.

To our brothers and sisters who have not paid and have not communicated with us in years, we regret that we must remove you from our membership roster. Please contact me if you wish to re-establish your membership.

Rick Warren


817-246-0882

Letter From The Librarian
Hi,
I am Nancy Kidd. I've been reading The Urantia Book for nearly two years, so I guess you could say I'm the new kid reading, and I have a lot of learning ahead of me.

I want to thank Bryan Snowden for getting me interested and for getting me my big blue book.

Thank you Shellie, for all the time it took to mail me the audio tapes (all 96 of them.) I'm sure the post office knows each of us by our first names.

Shellie said she could use some help, so now I'm the keeper of the Lone Star Library. I'm enclosing a list of material which has been collected through the years. Please let me know if I can send you any of the items, or if you have one you would like to contribute to our library.

Nancy Kidd

HC 64 Box 432
Harper, Texas 78631
830-669-2206

Lone Star Library

Audio version of The Urantia Book. --96 tapes
Basic Concepts of the The Urantia Book., Ruth Barton
Birth of a Revelation, Mark Kulieke
Concordex of The Urantia Book.
Declaration of Trust Creating the Urantia Foundation, Urantia Foundation
Diversification of Total Reality - The "I Am" Grace Stephens
Elan Vital, Suzanne Marie Kelly
Evolution of the Soul, William Sadler, MD
The Mind and Mischief, William Sadler, MD
Worship and Wisdom, William Sadler, MD
Gems from The Urantia Book., William Sadler, M.D.
In His Presence, Eva Bell Werber
Quiet Talks with the Master, Eva Bell Werber
The Journey with the Master, Eva Bell Werber
The Voice of the Master, Eva Bell Werber
Introducing The Urantia Book in Accord with Its Teachings, Jeffrey Wattles
It's All Relative When You Travel Faster Than Light, James S. Trefil
On Fanaticism Seppo Kanerva
The New Age Beyond 2000 AD K.T. Glasziou
Science, Antrhorpology, and Archeology in The Urantia Book, The Brotherhood of Man Library, Australian Branch
Starwind, Troy R. Bishop
Study Aids for Part IV of The Urantia Book, Ruth Renn
The Paramony,Duane Faw
The Urantia Book and the Bible, Duane Faw
The Plan for The Urantia Book Revelation, Carolyn B. Kendall
The Urantia Book in 200 Years Time, Kathleen Swadling
Why I Believe The Urantia Book, Harry McMullan

Also available are various journals, a video tape of the translation efforts, and a map of Galilee and a map showing the travels of Jesus which is also available online at
http://www.urantia.org/newsinfo/ihs/

Want more details about events or other information
from the Urantia Foundation???
Use their site index
http://www.urantia.org/siteindex.html
or
website search engine
http://www.urantia.org/sitesearch.html

Urantia Foundation
533 Diversey Parkway
Chicago, IL 60614
773/525-3319
http://www.urantia.org
Welcome to new members!
Please email or send your opinions, ideas, comments, insights, book quotes, anything and everything for publication. Input is always welcome! Especially pictures -- *.gif or *.jpg formats.
To add your favorite Urantia Book quotes, links, or perspectives by email at
mjm@futr2000.com . . . . . The LoneStar Light
Webmaster Mary J. Michael
Return to Main Index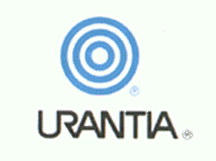 The Urantia Book name is a registered mark of the Urantia Foundation.