WILDERNESS EXPERIENCE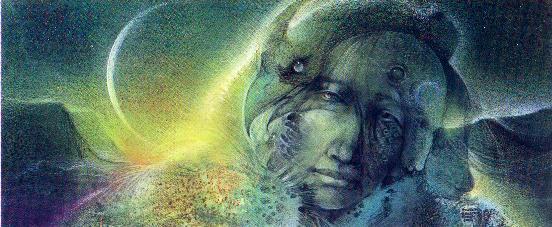 Painting by Susan Sedon Boulet
Today I am high at a mountain lake,
amid the beauty and the solitude.
I've came here alone with a horse and a mule,
enjoying a worshipful attitude.

I awoke several times in the still of the night,
and gazed into the Universe shining so bright.
As I studied the magnitude of the Milky Way I wanted to pray...but...found nothing to say.
I woke up this morning just about dawn,
two deer were drinking, each one had a fawn.

Cosmic reflections I saw in the water,
as I sat there on the shore,
and I felt like trying to talk to the Father once more.

As I searched the depths of my wandering mind,
an intelligent comment unable to find...
I remembered a spiritual teaching,
high up in that alpine bowl,
"the words aren't really important,
it's the attitude of your soul"
Bert Cobb
Continue to next poem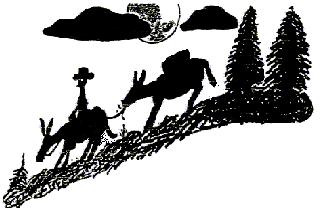 Return to
The LoneStar Light
Main Index